We Guide You to Your Next Home
We're here to be your advocate and partner throughout the home buying process. Our mission is to provide you with a seamless and enjoyable experience.
From leveraging the latest technology tools to assist in your home search to navigating local and legal ownership requirements, we'll get you through with integrity and collaboration. The more complicated parts of the process are where we excel. Let us share our expertise and passion for real estate with you.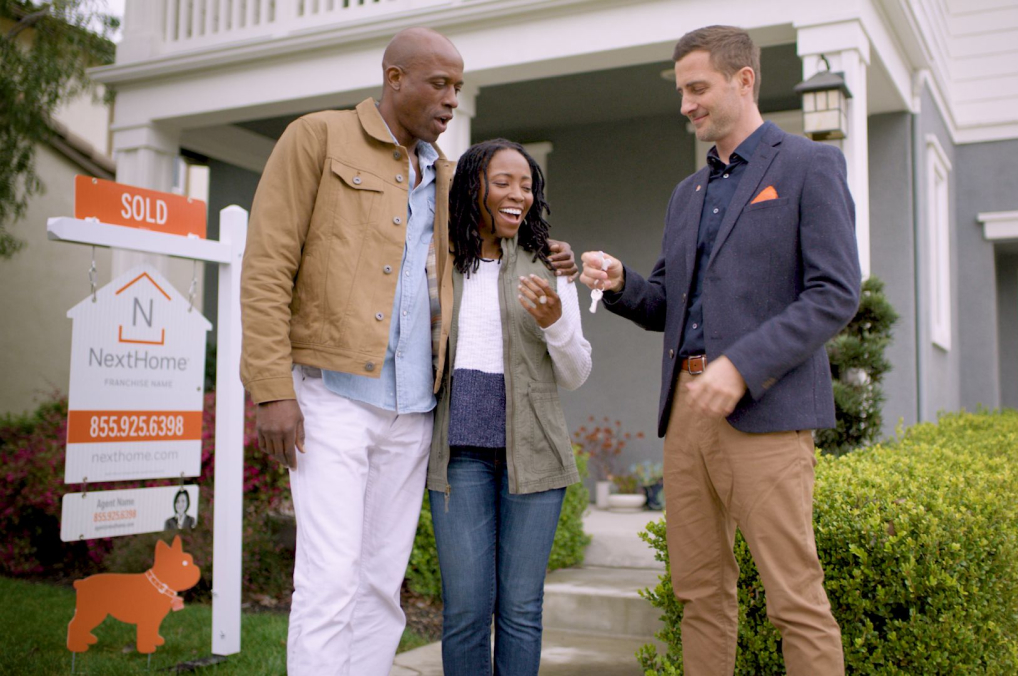 Buying a Home, the NextHome Way
Testimonials
" Garrick was very patient with me when I first got in contact with him I wasn't approve yet he didn't say no he told he would gladly help me. I first I thought I knew what I wanted but I always wanted something else so he was patience and worked with my work schedule "
- Jose Juan Zamudio (Extruder operator)
" Garrick Ratcliff did a great job selling my home. This is obvious since it was barely on the market 4 days when it sold. Garrick was always available by phone to answer my many questions, and always returned calls in a timely manner when he couldn't answer right away. Even after my home sold, he was available to help me with any concerns I had. "
- Renita Pozatek
" I have nothing but the highest praise and recommendation for Garrick Ratcliff. He not only helped me and my wife find our first home, but Garrick also made the negotiating and purchasing process easy. Because of his expertise, we were able to capitalize on a great deal! Highly recommended! "
- Samuel Presley (Elementary School Teacher)
" Ms. Samuel made the showing easy & stress free. It is difficult to find a place, let alone not feel like the realtor is just trying to make a sale. Ms. Samuel was vertigo and understanding, patient but on the job which I appreciated. She wanted to make sure the homes were right. She is very informative about every detail of the listing over the phone & in person, from top to bottom. I would want her to sell any/everyone i know their home. Highly recommend "
- Charles Wallace
" Marcus did an excellent job and answered all questions. "
- Jerrilyn kelley
" From start to finish Garrick was excellent in helping us find our home. Once we found what we loved he was great at coordinating all the details and sending us what we needed to sign and do before closing. Being new to our area he even did extra research to show us activities near by. Even at closing the sellers stated how impressed they were with his knowledge and professionalism. We highly recommend Garrick to anyone looking for a smooth house hunting process! "
- Christina Arriaga (Revenue Cycle Support Analyst)
" Mr. Ratcliff was very professional, committed, service-oriented, and friendly. I never thought selling my house was going to be this easy and fast. He made it so stress-free for me! I have friends whose houses have taken years to sell. In my case, it only took 4 days!!! Mr. Ratcliff made the entire process completely painless and headache free. If you're thinking about listing your home and you're not sure which agent to list with, I suggest that you list with Garrick Ratcliff. "
- Ana Quintana (Teacher)
" Marcus was the biggest blessing that we have encountered in a very long time. From his hospitality, to his deep knowledge for real estate and financing... his deep passion for helping us find the perfect home to his willingness to go above and beyond at every turn... I will never look elsewhere for any of our real estate needs. Marcus was patient and extremely helpful, as we searched the entire US looking for the absolute perfect home. He was with us throughout the entire process, from selling our previous home to walking us through the process if purchasing our new home; he even found us a wonderful mortgage banker. This process couldn't have gone any smoother. If you are looking for a Realtor, you have found the right one!! Thank you Marcus, for being so awesome and helping make our dreams come true! "
- Perry and Brandy Coats (Owner/Operator)
" Garrick is a professional real estate agent. He tried hard to find us what we want. I recommend him as a realtor. If We want to do it again, he will be our only one. "
- Gisella Hoskins (Quality Clerk)
" Marcus did a great job for us. "
- Paula Kelley
" Garrick had an unique experience helping me move to Dalton, GA. For the first 3 weeks, WE, were hunting for a home. WE had finally settled on one that was just about completed and planned to sign the contract the next weekend. Then I found out that I would have to find another house, because my now EX-WIFE filed for a divorce because we disagreed over a garden tub. The first major disagreement was...who got custody of Garrick? My ex-wife wanted to retain his services to find her a home, and so did I. Garrick graciously handled the situation by taking on both of us as clients. And 12 years later, we are both in our Ratcliff found residences. Garrick is a hard-working realtor who really does have his customer's interest at heart. He is a great guy and a great realtor. Over the last dozen years, he has dropped by a few times just to keep in contact. When I sell my home, I will definitely call Garrick. You should, too! "
- Dennis Hoskins (Teacher)
" Garrick Ratcliff was recommended to us from a family friend of ours who we've known for over 20 years, and we are very thankful for that. Garrick was with us every step of the way throughout the selling process, and was key in getting our house sold quickly and for more than the asking price. I highly recommend using him if you are planning on buying or selling. "
- David Phillips (Government Contracts Manager)
" Robyn is a go-getter and will take care of you through the entire process. She's professional, attentive, responsive, knowledgeable, and personable. I would, happily, work with Robyn on any future endeavors. "
- Scott Thompson
" Rob is an awesome realtor and person!!! He will definitely help you find that home that you are looking for, and listen to your details. He also can help you with finding an lender. Rob is very knowledgeable about the home buying process! He will make the home buying process smooth!!! Rob Smith is your man! Thank You Rob "
- Star Ricks (Education Curriculum Director )
" Garrick was there for us every step of the way through our home buying process. This was our second home buying experience but we ran into a few hiccups that Garrick was quite helpful and quick to resolve for us. Would highly recommend. "
- Brooke Stone (Pathology Associate)
" Ashlee is so wonderful to work with. She is a fantastic communicator and really thoughtful in her approach. She has a clear talent of being able to read people, so she is very in tune with her clients needs. Anyone can be a real estate agent, but not everyone can offer the client care and excellent negotiating skills that Ashlee embodies. I highly recommend working with Ashlee to buy or sell your home. "
- Sai Kilp (Real Estate Agent)
" Garrick was patient and caring in my hone search. He found me the perfect condo. I would highly recommend him to anyone. I'm thankful and happy with my new condo. "
- Melissa Huling
" Really nice and honest people to do business... They help us in our first house and they will be in our next one .... "
- Osvaldo Virgen morales (Self employed )
" I am so excited to have Robyn part of the firm. Robyn's passion stand out among others. She has demonstrated her skills, abilities, experience and professional standards to me. It is with great honor I give her my 5 star rating and endorse her as one of my leading five star Realtors. "
- Garrick Ratcliff (Broker)
" I have known Jamar for the last 2 years. He is professional and patient with his clients. He sees his clients as his family and is genuinely happy for them when they found their dream homes. I can't thank him enough for how patient he has been with us. Thank you, Jamar. Keep up the good work!!!! "
- EA (Software Qa engineer )
" Very attentive with buyers and sellers needs, goes above and beyond !! "
- Victor Guzman (Paramedic)
" We are very happy with the job that Deysi has done with the process of selling our house. Deysi guided us since the beginning of the process and all the way to the closing. She demonstrated professionalism, transparency and honesty. We highly recommend Deysi to represent anyone in the process to sell your house. The Rivas's Family "
- Jose Rivas
" Brilliant execution… As a new home owner working with Marcus Williams and NextHome realty from financing, to searching even with relocating. He has been there thru every step. Communicating the in's and out's of the processes and sound real estate financial advice. Catering to your individual needs and wants for the home of your dreams. All I can stay is this has been an Amazing experience. "
- Marcus Q Johnson
" She was always available to answer our questions and concerns. It did not matter what time of day it was she was always available. I work night shift and she was able to work with my schedule. I can confidently say she wanted to make sure I got the best opportunity and experience. "
- Paola J Ixtepan Vazquez
" Garrick is a High Standard Realtor Professional, I have worked with him to sell my house. Since the first meeting when he presented to me his strategy to sell my house, I knew it that I will choose him to guide and support me during the process. He explained from "A" to "Z" the listing process and advised an recommended the best options regarding the selling thus I was easy for me to take decision. I highly recommend Mr. Ratcliff and Nexthome is your are looking to sell or buy a house. Thank you very much Garrick and looking forward to work with you when we will be ready to buy our new house. "
- Jose Peraza (Project Manager)
" Did a great job!!! "
- David gomez
" Garrick is a very kind person who cares deeply about his clients and goes the extra mile to make them happy. I highly recommend him "
- Anna Polin
" Kristi was an amazing agent and I am happy to have had the pleasure of working with her. I was her 1st GA client and I purchased a condo in Atlanta, GA. I was a first time buyer and Kristi was always available whenever I had questions and made sure I understood the entire process. She was very professional with a warm spirit which made me feel like more than a client and I knew she had my best interest at heart. I highly recommend Kristi to anyone looking to buy or sell in GA. I will definitely be calling her when I am ready to buy my next property. "
- Sylvia Staples
" We are a family of faith and we truly have a testimony. We believe that Jamar was meant to be our realtor. When he was assigned to us, we received a phone call from Jamar within minutes. He introduced himself and explained the process. He was down to earth and we clicked instantly. That same week we contacted Jamar to schedule times to view homes. He was very responsive and was without hesitation to find us a home. We scheduled 5 homes to visit that weekend. Here is where the testimony begins. In working with Jamar to schedule homes, we didn't want to be overwhelmed with visiting too many houses. I asked Jamar to take one of the homes (our now forever home) off the list. After some research, Jamar found that one of the homes scheduled to visit was not offering sellers credit. So he asked would we like to add the home that we removed back on the list to visit (but God). Without hesitation, I said yes. We met Jamar at the first home and he was very knowledgeable about the homes before walking in. We liked the 1st home but it didn't feel like our home. We met at the second home on the list. When walking in we all knew that this was our home. It was an amazing feeling that not only my husband and I experienced but Jamar was right along with us. This home checked off all the boxes and to think we had removed this home from our list. If it wasn't for Jamar asking if we wanted to add this home back to the schedule, we would probably still be on the market for a home. We told Jamar to put the offer in the same day. Jamar worked his magic. Everyone knows that the process for buying a home is extremely stressful. However, when you have a realtor in your corner like Jamar, the process becomes effortless. Jamar kept us in the loop and communicated to us every step of the way. When we were frustrated so was Jamar but he always had the right words to ease the stress. The day we closed, which was unexpected, Jamar was right beside us until we signed all the dotted lines. If you are looking for a realtor that is humble, knowledgeable and trustworthy, Jamar is your guy. He is not only our realtor but now friend. "
- Crystal and Alton Lattimore
" Very knowledgeable. Technology use made all the paperwork easier to keep track of. "
- Nathan Flowers (Leadman)
" Deysi made the process of selling my house so simple and easy! She was just one call away whenever I had a question. I definitely recommend her . "
- Alma
" Where can I begin. I have so much to say about Jamar. As me being a first time homebuyer I was a nervous wreck. Jamar made my process so amazing. He was always available for questions and phone calls no more what. He was an educator and very knowledgeable. He never gave up and alway so caring. When I got that call from him telling me my offer was accepted on my dream home I could just hear the excitement in his voice why I was crying on the other end of the phone. Jamar was definitely Good sent and I would not have wanted to go through this process any other way. Not only was he my realtor I also gained a new best friend. Thank you so much Jamar helping me and my family find our forever home. We love you ?? "
- Valerie Dunn
" Es muy profesional, se ajusta a tu presupuesto y te proporciona opciones para que hagas una buena decisión en tu compra de casa "
- Juan Gomez
" My husband and I had the pleasure of working with Garrick Ratcliff to sell our home. If you're in the Atlanta and surrounding areas Garrick is your go to for buying and selling. Our experience throughout the selling process was smooth, no shortage of interest and offers. Garrick does an amazing job of communicating to you and other agents with prospective buyers. We couldn't have asked for anything more. "
- Rajbir Phillips
" Ashlee is a pleasure to work with. Very knowledgeable about the market and potential opportunities for her clients. She has wonderful communication and is fast in relaying information. She has been diligent & resourceful taking a lot of stress out of the home buying process. 10/10 would recommend "
- Sumaiyah Bayan
" Ashlee is professional, intelligent, and a true advocate for her clients. I don't know what I would have done without her knowledge and guidance. I recommend Ashlee to all of my family and friends because quality work is guaranteed. "
- Mecca Brown
" We were looking for assistance selling a home, and Garrick was recommended to us. He was prompt, professional, and exceeded our expectations. The house sold quickly and for a very fair price. The whole process went very smooth. Communication was excellent. We highly recommend Mr. Ratcliff for any real estate transactions! "
- Mary Smock
" I was extremely happy with my experience with Garrick Ratcliff, he was very professional and had my property sold at a fair price in just a few short months. I truly look forward to working with him in the future. "
- Kristi R Whisenant
" Garrick is a very kind person who cares deeply about his clients and goes the extra mile to make them happy. I highly recommend him "
- Anna Polin
" Robyn is a beautiful person to help you reach your home goals! She's intelligent, kind, driven, and always goes above and beyond. She is a wonderful person to have by your side during this process! "
- Cassidy Stevens
" This team made my first time home buying experience so easy! Would definitely recommend. Now the hard part, packing! "
- Jason G
" I am proud to recommend Garrick Ratcliff. I have known Mr. Ratcliff and his family for five years, and had the privilege of working with him at P&O Packaging in Dalton, Georgia where he was entrusted with a great deal of responsibility. He is hard-working, thoughtful, charismatic, a man of integrity and exceptional character. I am confident that you will not find a more successful real estate agent than Garrick Ratcliff. "
- Kathy D. Sexton (Business Analyst)
" Deysi Is The Best! Great Communication Y Habla Espanol! "
- Mike Landaverde (Seller)
" Garrick Ratcliff helped me tremendously by recommending some things get done to make the house more appealing. When we received a contract, he went over it with me as there were many things I did not understand. He was very kind, tried to make it fun, when possible, thoughtful and very professional. I highly recommend contacting Garrick whether you are selling your home or trying to buy one. He is great! Thank you, Garrick. :) "
- Laura Hall
" Ex celente muy hamable y mucha pasiensa y muy servisial los alludo mucho amy y mi esposa para lograr el sueño americano de nuestra hermosa casa "
- George Ramos (GA)
" Garrick took a late call from me one night. Listened to my story about my clients needing help and guidance, after not getting it from another agent. He drove more than 45 minutes and showed them the house they wanted. They didn't get it, due to multiple offers. He then spent a couple of weeks showing them other homes, after listening to their needs. He found the "ONE" for them and their 2 little girls. He helped through the rest of the process and closed the home on Dec 29 2017. Garrick was awesome about keeping me informed and keeping my referred clients happy. Garrick is my go-to guy for referrals in the Atlanta area. Thank you Garrick!! "
- Jennifer Lockart (Broker)
Previous
Next